Christmas is barreling around the corner! With all the hustle and bustle, it's easy to get lost in the busyness of the season. If you are strapped for cash, it can make these times especially difficult to find ways to still make Christmas special on a budget.
As parents, we are often under the impression that a good Christmas is based on how much money you spend, which is absolutely not the case! A great Christmas is created by the memories you make with your family. Years will pass and those coveted gifts will be forgotten, but they will always remember the time you took to make Christmas special.
If you are on a budget this year or simply need a reminder that Christmas is more than what came from a store, I've jotted down a few ways to make Christmas special on a budget.
How to Make Christmas Special on a Budget
Make Inexpensive Christmas Crafts
Scroll through Facebook and you can find so many easy and inexpensive crafts to do online. Your local dollar store is a great place to stock up on fun stickers and supplies. The Dollar Tree even has inexpensive Christmas craft kits.
Related Post: Basic Slime Recipe
Start a new tradition and make a different craft each week leading up to Christmas, or have one night a week that is craft night. Ornaments, Gingerbread Houses and paper plate wreaths are simple, fun crafts that you can keep for many Christmases to come!
Watch Christmas Movies
This is a favorite at our house (and completely free!). Sharing your favorite childhood Christmas movies with your kids is so special. Netflix, Amazon Prime, AMC and FreeForm all have great Christmas movies throughout the month of December.
Catching the latest movies at the theaters are so much fun and a special treat, but the dollars add up fast! Spin this idea so your kids feel like this is a special treat for the whole family.
The broadcast channels also show the old claymation movies like Rudolph, Santa Claus Comes to Town and other Christmas Classics. I remember watching these as a little girl.
Set Up a Hot Chocolate Bar
Hot chocolate is a classic Christmas beverage… and it's inexpensive. You can even add a few different ingredients to spice it up.
Queue up a Christmas movie and set out festive marshmallows, sprinkles and chocolate chips to make the littles feel like their drink is extra special. For the adults: add a dash of Kahlua or another liquor to put a little jingle in your jangle! 😉
Top with whipped cream and add a candy cane. If your children love the taste of cinnamon, melt Red Hots in the bottom. Just be creative and have fun!
Bake Christmas Cookies
Kids in the kitchen is the best way to create wonderful memories. Some of my first memories are spending time with my mom and grandparents in the kitchen.
Baking is a great way to get the kids involved. It's an easy activity that will keep the smaller ones interested. Put out sprinkles and icing for cookie decorations.Sit back and watch their imaginations come alive!
Your kids won't care if the dough is store-bought or homemade, they will just enjoy the time spent with you. Those memories last a lifetime!
Drive Around Looking at Christmas Lights
One of my favorite traditions when I was little, was driving around looking at the beautiful lights. We would change into our pajamas and drive through the streets of festive lights, taking it all in! They make Christmas feel absolutely magical.
If you are local to Louisville, grab tickets for Lights Under Louisville at the Mega Caverns. It's simply stunning. Load up the kids in their pajamas and take some of that special hot chocolate for the road. Your kids will be in awe of all the magic!
Pro Tip: If you have little ones, queue up a Christmas movie for the wait. Lines can be a little long, but the experience is well worth the wait!
Read Christmas Stories Together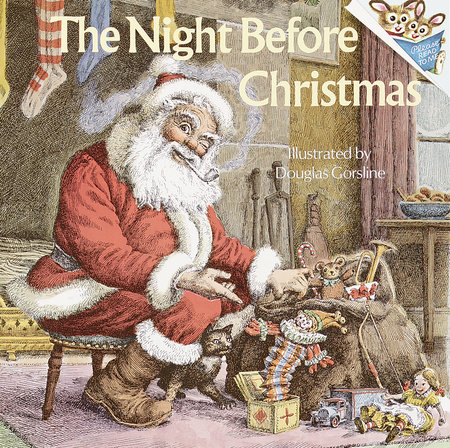 Reading books to your children is another great way to create memories and gets the family away from the screens. Take the time to curl up with your little ones and read them the classics like The Night Before Christmas and How the Grinch Stole Christmas.
My mother used to read The Night Before Christmas to us on Christmas Eve. We have it memorized now. It will quickly become a tradition that will last through generations.
In today's society, we get so wrapped up in the presents for our kids and forget that our presence is the most meaningful. Christmas doesn't have to be expensive. There are so many things you can do to make Christmas special on a budget.
What are some of your favorite budget-friendly traditions?